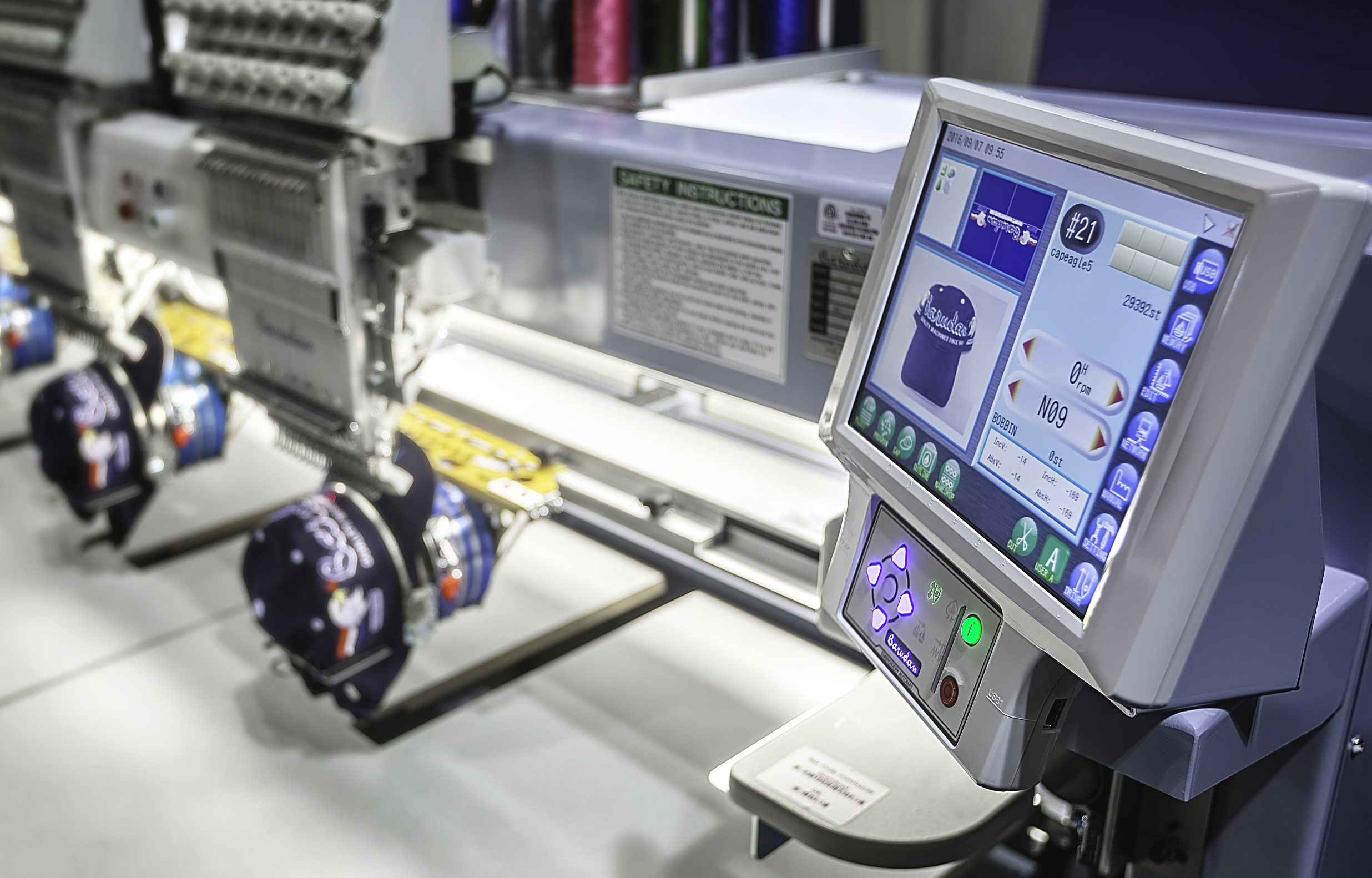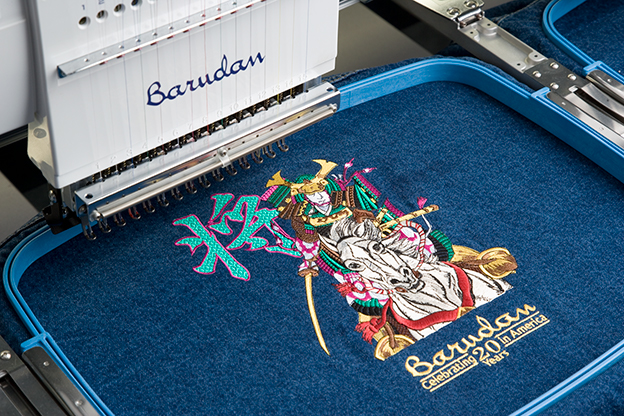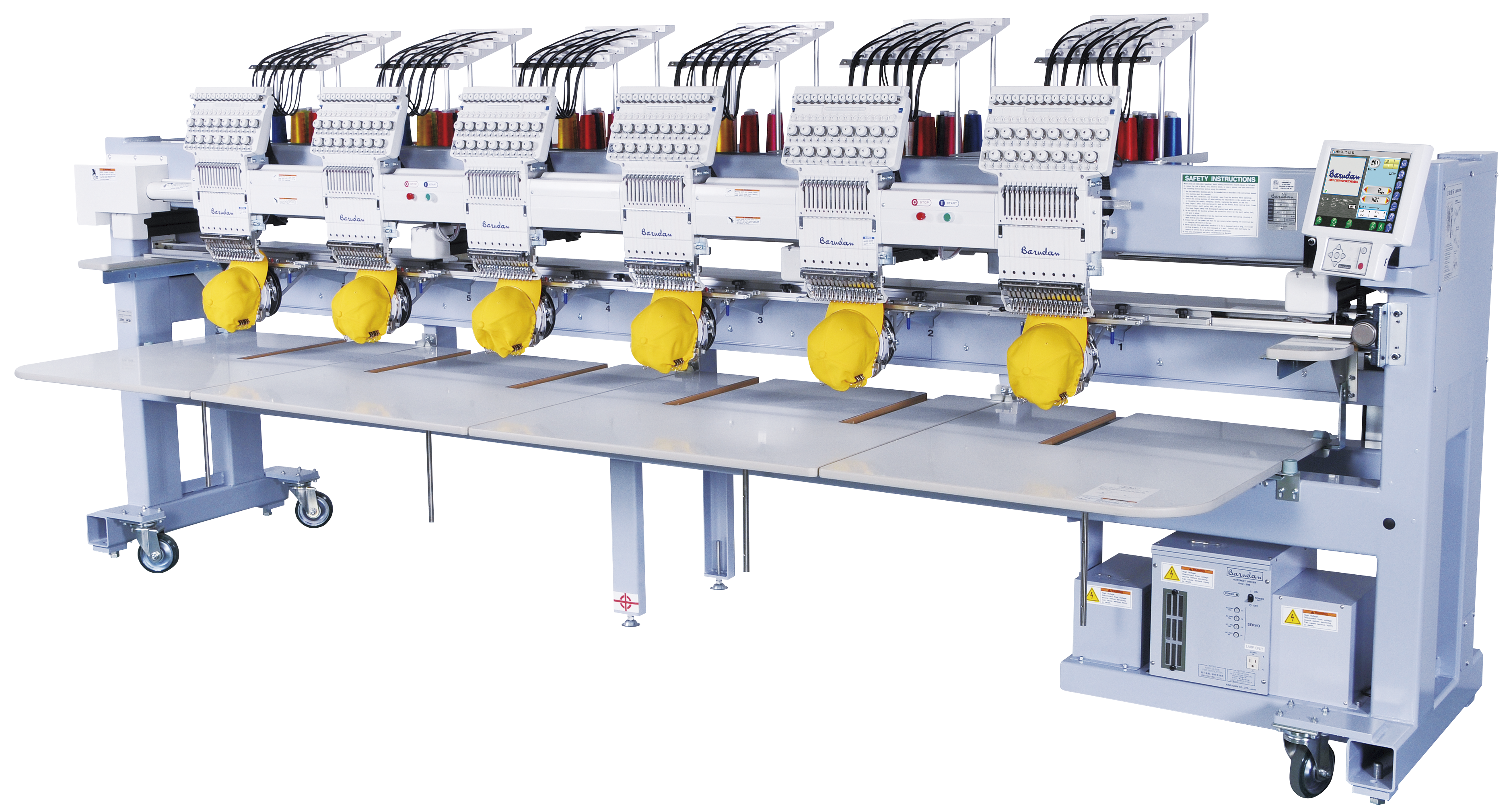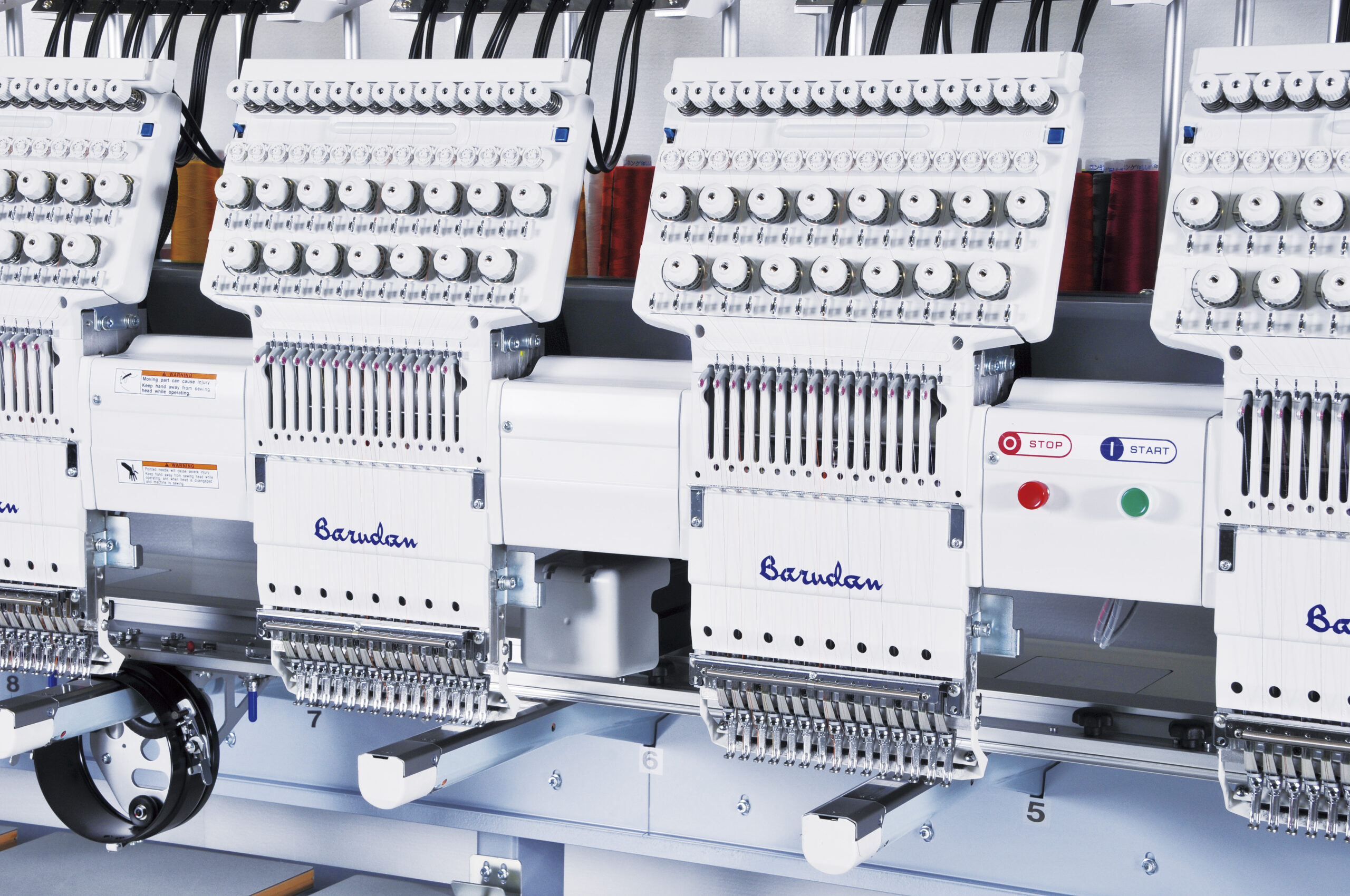 Barudan's newest 2 through 8 head machines now have:
New SmartHead technology SH Sewing Head
Servo Motors for Increased Production
See details in  K Series Multihead Sales Brochure
The bridge type head configuration allows for a large 450 mm x 520 mm sewing field (approximately 17¾ x 20½ inches) whether choosing a 2-head, 4-head, 6-head or 8-head model, you will see increased production with exceptional quality. Narrow sewing field (450X380mm) is also available on our 6-head 380 and 8-head 380 machines. Effortlessly change from sewing flats to caps with no tools with the Barudan Advantage EX Cap Frame system. Powerful Servo motors and positive needle drive technology allow you to expertly sew on a variety of garments from fine silk to heavy leather.
15 Needles

450X520mm sewing field (approximately 17¾ x 20½ inches)

1,100 stitches per minute on flats, 1000 spm on caps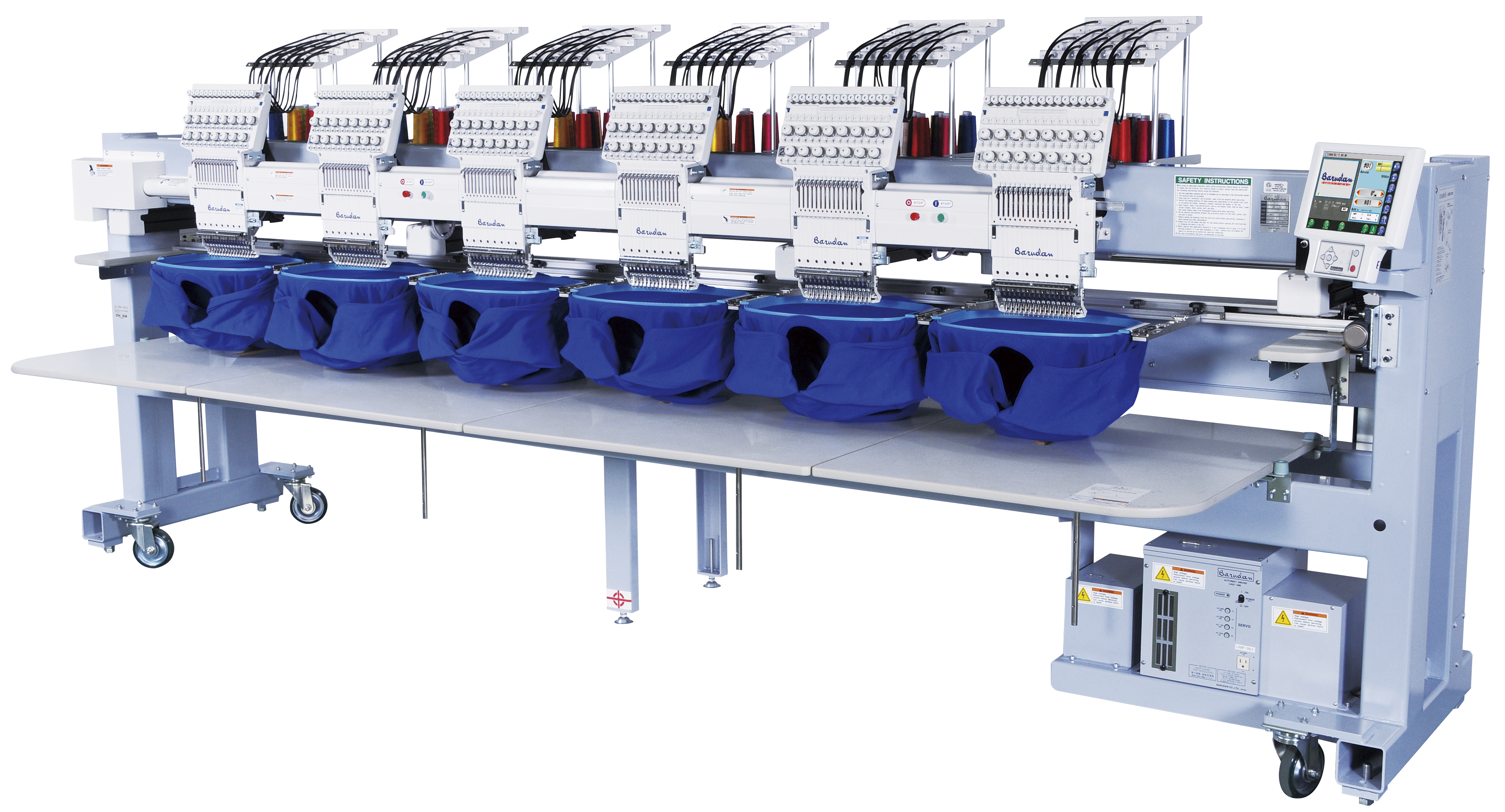 Features and Specifications are subject to change at any time, without prior notice. Information on these pages is provided without guarantee.