Proven reliability, award winning service and the best warranty in the business-that's why professional embroiderers choose Barudan.
Barudan offers dependable embroidery equipment from single to fifty-six-head machines including sequin and chenille, plus easy-to-use networking and design software to fit your business.
With the most trusted name in the industry, it's not surprising we've put together the strongest group of professional technicians who provide a wide range of experience and training. We know how important proper support is to the success of your business.
When you choose Barudan, you're getting the best,
Right from the start.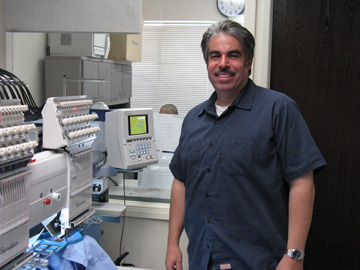 "I wanted a quality machine that could run 24/7 and would make me money. Barudan came up at the top of each of these qualities...our embroidery is paying for itself. With times getting leaner with the economy – this (embroidery) can carry you through the lean times."
Kevin R Sullivan, Automotive Workwear, Inc.