Stitch designs on side pockets, apparel pockets, even those hard-to-reach ball pockets. It's simple . . . and profitable with this unique machine. 
As with all Barudan products, you can count on this machine to provide high-quality, high-speed results. Plus, the machine embroiders more than just finished golf bags; it's versatile enough to handle a complete range of finished garments. Put Barudan to the test. You won't be disappointed.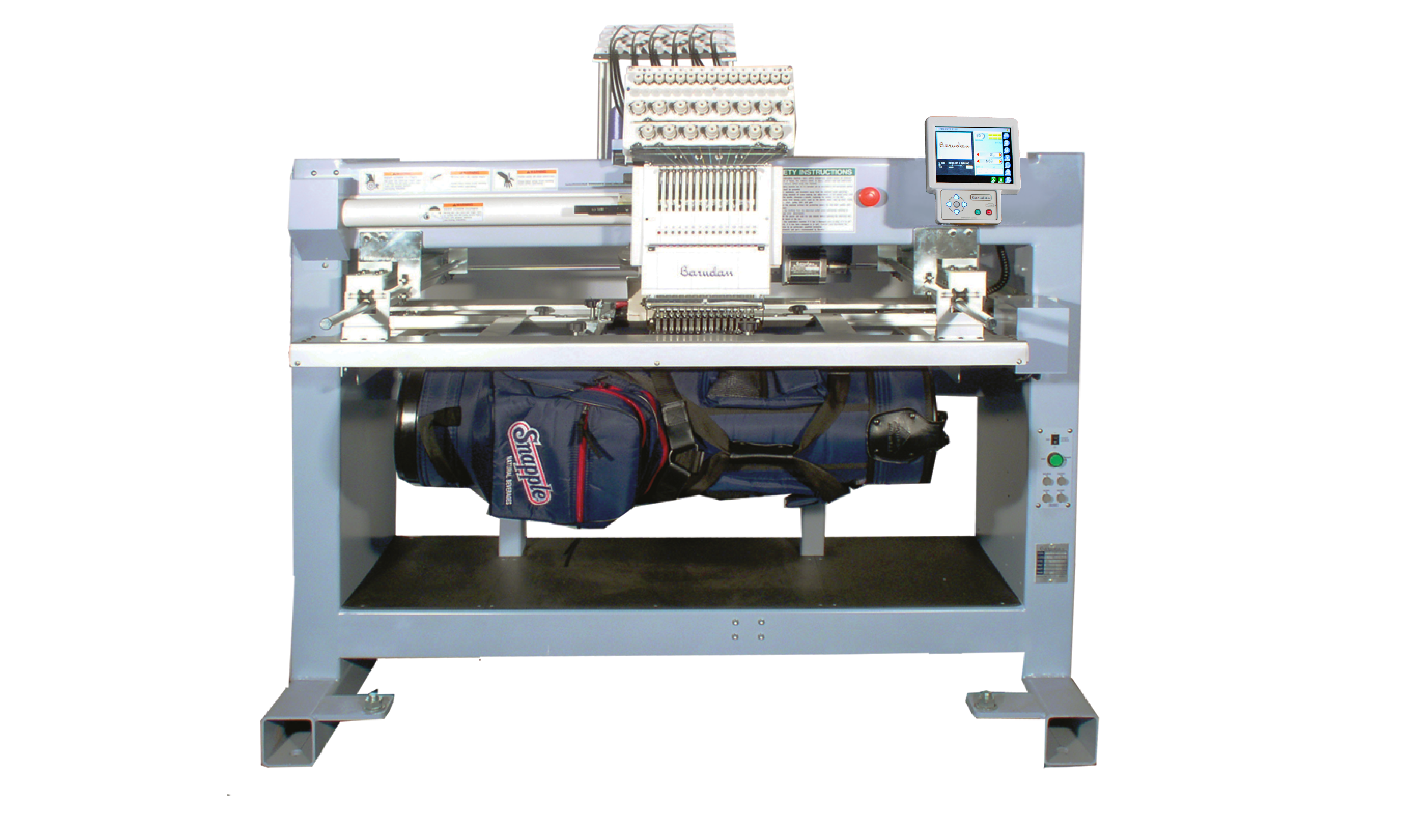 Features and Specifications are subject to change at any time, without prior notice. Information on these pages is provided without guarantee.