A Barudan proves itself every day by the quality 
of its finished embroidery.
A stitch is not just a stitch. When you compare the quality of a Barudan machine's stitch versus the competition you'll understand there is an unbelievable difference. A difference you can see. From the compact Elite XL to the 8-head stretch multi-head, the stitch quality produced on a Barudan is second to none. Positive needle drive technology plus years of embroidery machinery innovation make a difference. A difference your customers will appreciate.
When you don't have to worry about your machine, you can focus on creative designs for your customers, and on your business. 
Just the way it should be.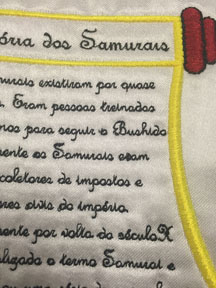 Sewn at 1,000 stitches-per-minute on a Barudan Pro II.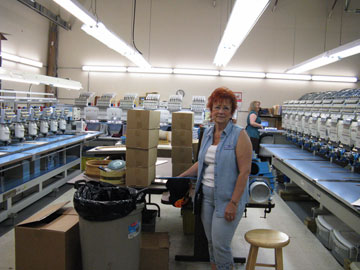 "I honestly believe that there isn't another machine out there that has a better stitch than Barudan."
I have samples to prove it. A left chest logo sewn on a non-Barudan vs. that same design on a Barudan - the difference is unbelievable. Barudan machines give you the best stitch possible." 
Lil Rotella, Lil's Embroidery