The new Multi-Clamp Pocket Pro is designed specifically for sewing shirt pockets, socks, shirt-sleeves,and virtually any small, hard to hoop item on Barudan's new K-Series BEKT-S1501CBIII (Pro 3) and BEKT-S1501CII (C0-1).

Adjustable from 1 ½" to 3 ½", the Multi-Clamp Pocket Pro eliminates the need to purchase different window
sizes and multiple chassis.
Laser etched to keep items straight, easy to lock items in place. Built from stainless steel and aluminum with ball bearing pivot points. Will not interfere with needles when in the open position. Adjustments for different material thicknesses. No marks or hoop marks. Easily attaches to machine pantograph.
EFP007100 
Note: Features, specifications, included items and compatible accessories subject to change at any time, without prior notice. Ratings are approximate. Information on these pages is provided without guarantee.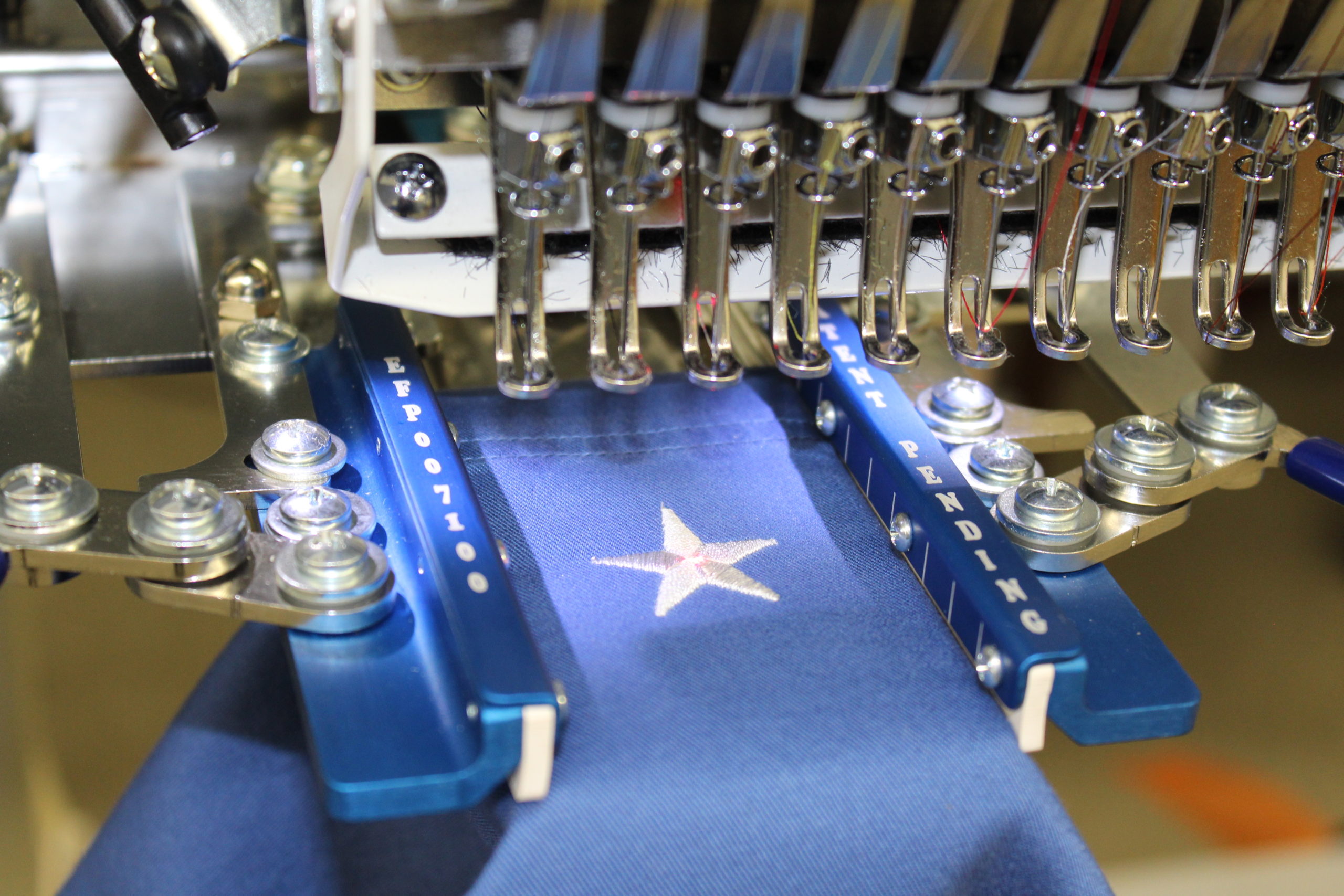 The Multi-Clamp Pocket Pro is perfect for:
Shirt pockets

Dog collars, leashes, military name tapes

Dress shirt sleeves

Short sleeves and collars

Socks, gloves, ties

Cap backs, cap sides, cap straps

And more...